Cambridge City Council
case study
The Client
Cambridge City Council's vision is to lead a united city, 'One Cambridge – Fair for All' and are focused on adopting a digital first approach to their customer experience.
The council has around 9,000 tenants and leaseholders and were keen to make registering on their Online Housing Portal easier. The portal allows customers to book and track any repairs needed for a property, as well as manage rent payments.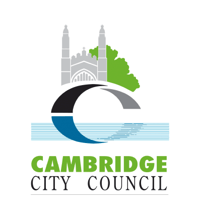 The Challenge
The council's Online Housing Portal provides residents with an excellent range of self-serve options. Unfortunately, registration for the portal had become a serious drain on the contact centre, with residents calling for help and being taken through the process, step-by-step by live agents. Handling around 1,800 calls per week, there was a potential for more than one third of these calls to self-serve using their portal.
Our goal was to create a simple, instructional, and informative video to empower residents to self-register for the portal, to be deployed with the intention of reducing incoming call volumes on the subject and cutting average-handling-time.
Our Task
Review and understand the registration process

Using plain language, create an easy-to-follow script that promotes self-registration on the portal

Create an on-brand visual style

Include embedded subtitles to promote accessibility

Deliver an easy-to-deploy video for use in multiple channels

Reduce associated call volumes and AHT
"Working with Premier CX is a real pleasure... they understand our requirements and have helped us to provide callers with an informative yet streamlined service."
The Solution
Looking at the process from a customer's perspective, we first sought to simplify the content. Following our advice, Cambridge City Council agreed to remove references to another process from the video script. This shortened the final video and made it more relevant to the primary topic.
Such simplification improves viewer engagement with the content and in-turn increases its effect on the targeted metrics.
The Results
First month alone increased registrations by 30%

Average Talk Time for Housing Management department decreased by 18% - from 4min 15secs to 3min 29secs in first six months

37% uplift in new portal registrations, when comparing 5-month average post-deployment

Sustained month on month increase of new portal registrations since video launch

1500 YouTube views via website in initial 5-month period
"We've partnered closely with Premier CX on several projects and found them so helpful and knowledgeable, creating the video was no different, it was really smooth and straight forward.
Premier CX listened to our concerns and incorporated everything we wanted to include, they took each of the stages within the Online Housing Portal and quickly created an easy to follow, step-by-step guide using our own system visuals.
We've already been able to use the video in our contact centre, our advisors send out the link via email and it's available to watch via our website too. Thanks to our Premier CX video we have reduced our AHTs and it's made a huge difference to our wait times as advisors no longer have to talk through each step with the caller."
Clarissa Norman
Customer Services Operations Manager,
Cambridge City Council