The Client
Millions of customers choose to get their energy from E.ON, making them one of the leading energy providers in the UK. With over 5,500 agents working in contact centres around the world, their focus is on providing decentralised, green and interconnected solutions that address the needs of their customers, and the environment.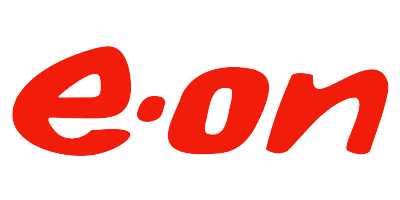 The Challenge
E.ON faced a huge increase in call volumes, resulting in long wait times and increased customer frustration. This coupled with a complex and functional automated ID&V process, and limited self service options over the phone, meant many agents were dealing with lots of simple queries, when they should have been supporting customers with more complex ones.
Our Task
Increasing automation opportunities over the phone and live chat
Improve identification & verification rates
Develop and design simple & complex automation journeys
Decrease self-service complexities.
"No matter which channel our customers begin their journey in, the conversational style is consistent. Your knowledge of customer behaviour, and our system capabilities has helped us expedite a digital first approach."
The Solution
Through workshops with key stakeholder, we were able to identify the crucial challenges and opportunities E.ON faced. Working together, we created 26 new automation flows within the telephony channel, allowing customers to complete simple tasks like making a payment, and more complex ones like moving home.

By utilising our expertise in conversational design, we developed engaging call flows that were not only easy to follow, but friendly and relatable too. We worked closely with their chosen brand voice to ensure tone, diction, and empathy were appropriate, well timed and drove the conversation forward in a human and conversational way.

This allowed simple and complex customer queries to be dealt with, 24/7 365 days a year, without the need to engage with an agent – improving efficiency whilst creating an improved, more valuable customer experience.
The Results
Creation of 26 new automation journeys
ID&V success rate increased from 55% in 2020 to an average of 82% in 2021
1.5 million successful self-serve interactions completed in 2021
Conversational 'turn taking' language utilised in automation
Easy to navigate flows
Failure journeys created to help with caller understanding and retry.
"At the start of 2020 the success rate of Identifying and Verifying customers' accounts before speaking to an advisor was @55%. This increased to an average of 82% over the course of 2021 with some weeks achieving a success of +90%!
This is turn gave us the base to develop additional automated journeys and resulted in over 1.5 million transactions (simple and complex) being completed by automation in 2021 without the need to speak to an advisor."
Philip Tanner
Voice Contact Channel Manager, E.ON